WNC is closely monitoring federal, state, local, and healthcare entity guidelines and recommendations for COVID-19. No one wants to see more cases or a second round of this, and so we need to be careful about how and when we get back to whatever the new normal is.
We are still available for emergency needs, and by phone for consultation. We are still monitoring and managing client networks remotely. We are still working on support and setup items remotely for those customers that are still working in some capacity. We are scheduling onsite visits, carefully, and as needed. Please do not hesitate to reach out to us (support@wncllc.com or 770.578.5159) with questions or concerns.
On Fri 5/8 and Mon 5/11 WNC will be working internally with our Team to determine what best steps we may be taking to get back to some semblance of normal and handling more than just customer emergencies and some previously scheduled project work. We apologize in advance if support request responses may be delayed on those two days as we determine and qualify our 'back to work' preparedness and readiness plan.
Let us know if you need any help with your own plan…we have lots of experience in this arena.
In order to help ease some customer costs during this time, we are still waiving the 2% CC fee in May and we are still offering an additional 10% discount on all onsite/remote support labor for every customer no matter what contract or support level they have with us.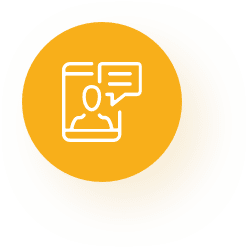 Here at Warrington Network Consultants we are committed to providing the most reliable and cost-effective Information Technology and Telephony solutions to suit your individual needs. We specialize in providing complete information technology solutions for small and medium-sized businesses so you don't have to worry about finding multiple vendors or providers. Whether you're looking for a security company, data company, or Internet and communications consultant, we have them all right here. Contact us today to find out how we can help you monitor and maintain your IT infrastructure.