adjective
1. engaged in the business of giving expert advice to people working in a professional or technical field.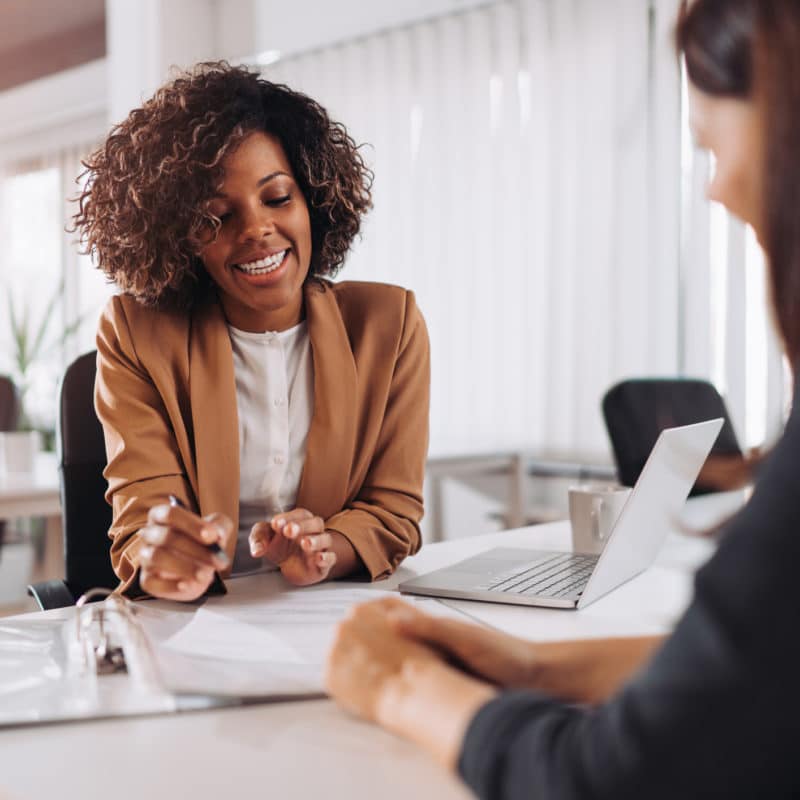 Consulting Services means the provision of expertise or strategic advice that is presented for consideration and decision-making. Since 2003 WNC has been the CTO and CIO for all of our customers, which of course includes providing them with our accumulated expert advice on not only Information Technology but also with best business practices as relates to their industry and the technology within it.
We listen as much as possible to our customers' needs, wants, and goals, and then apply our best efforts and strategies to ensure that they achieve those or that we achieve them together.  Our processes are thorough, our team dedicated, and the breadth of our knowledge in the IT and Business arena is unmatched in the greater Atlanta area.
WNC aims to be your one-stop IT shop, available to advise you on how to best leverage technology for your specific needs – plus we can support and maintain it for you! With your goals and budget in mind, WNC can tailor advice and recommendations to maximize your budget and minimize your headaches.  WNC stays on top of IT trends as well as industry-specific needs and is always thinking long-term.
Reach out to us today to see what a positive difference we can make for you and your business!
noun
1. the use or operation of computers.
A modern business cannot survive without computers or the network to connect them. WNC operates with this understanding: a business' technology needs to be dependable, scalable, and reliable.
WNC can design and implement your technical network around your actual business needs. Whether you just need a new workstation or you are building a new location and need a whole new network, WNC has you covered. With trusted vendors and extended warranties, you know that solutions put in place by WNC will perform well and are reliable.
When sourcing new equipment, WNC strives to strike a balance between performance and price.  When maintaining existing equipment, WNC understands that creating the minimal amount of interruption to a business during working hours is not only optimal but necessary.
WNC can design, implement, install, maintain, troubleshoot, and repair your network to meet your business needs.
Call us today to see how we can help with your computing and computer needs.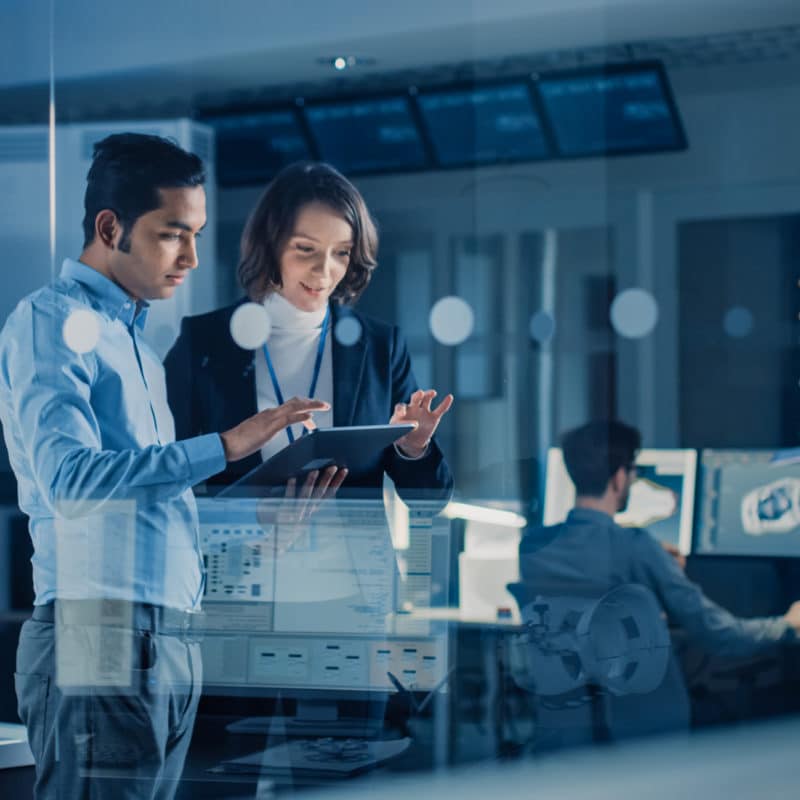 noun
1. the imparting or exchanging of information or news.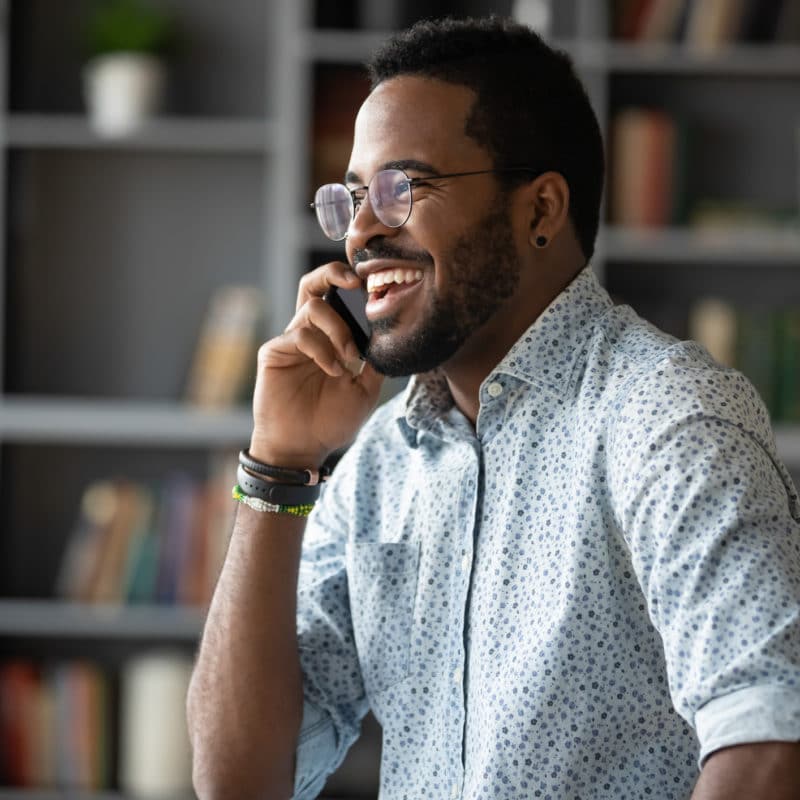 Communication is the lifeblood of a business, whether it be internal with your own Team, or external with your clients, customers, or patients.  WNC helps solve communication challenges on both sides of the coin, with internal solutions to keep your team together and on track, and with external solutions to ensure that you are also putting your best foot forward with your own customers.
In the 21st Century being disconnected from customers can seriously hurt a business.  Taking pride in our own communication skills, WNC can help your company craft a communication strategy that covers all the bases for you. From your office's internet connection to your business's phone and mobile device setup, WNC can keep you in communication with the rest of the world.
At WNC we take pride in our communication.  We speak and write in plain English so everything is explained, relatable, and understandable; we use a Ticketing system via email to keep customers/users in the loop; and we follow up until issues or items are resolved.
Call us today to find out well we communicate, and how we can help you do the same.
noun
1. the action or fact of complying with a wish or command, or with various laws and their requirements.
Generally, compliance means adhering to a rule, such as a policy, standard, specification, or law.  In business, compliance is linked to corporate governance, which is the framework of rules, regulations, and practices under which a company operates.
When compliance is done well, it increases efficiency and effectiveness because employees have been trained to know, intuitively, how do their jobs and how to reason through ambiguous situations.  Doing it well also allows a company to meet or beat various government laws, rules, requirements, and regulations.
Not handling Compliance well opens your organization and team up to multiple additional risks, fines, and the possibility of costly breaches that could close your doors.  At WNC we bring the firepower of our compliance expertise to bear and help you understand, manage, and minimize your risk position.
Whether you take Credit Cards or store Healthcare Data (PHI), there are Federal guidelines in place to help ensure that this sensitive data is handled carefully and securely.  WNC knows how to help. WNC takes the confusion out of compliance by offering general Guidance, Staff Trainings, and annual Assessments to ensure that your business is dotting all of the Is and crossing all of the Ts.  HIPAA/HITECH, PCI-DSS, and SOC 2 are some of the most common guidelines in place today that WNC can help you navigate.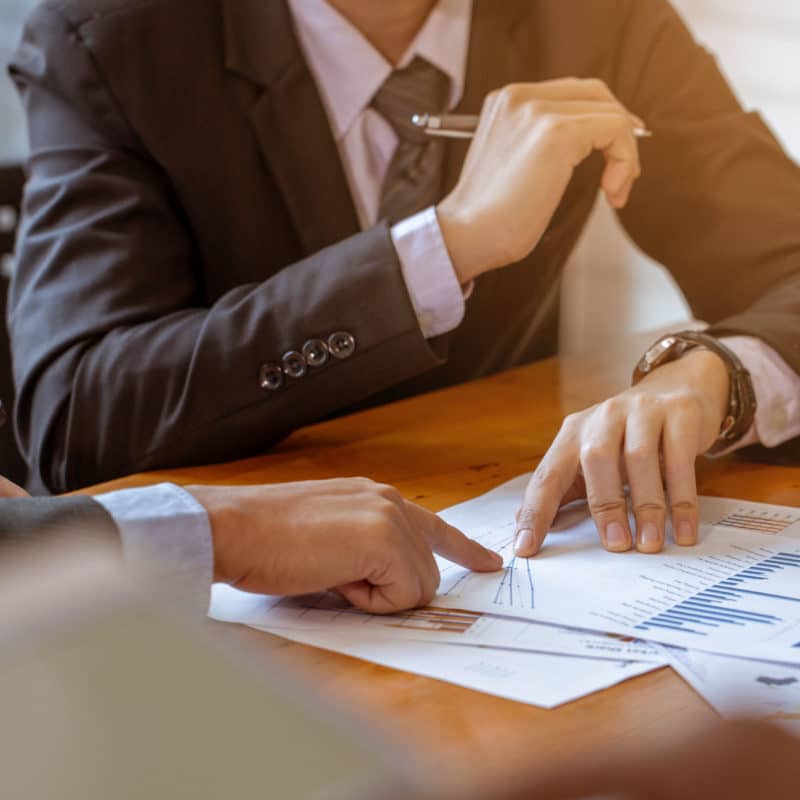 noun
1. the unbroken and consistent existence or operation of something over a period of time.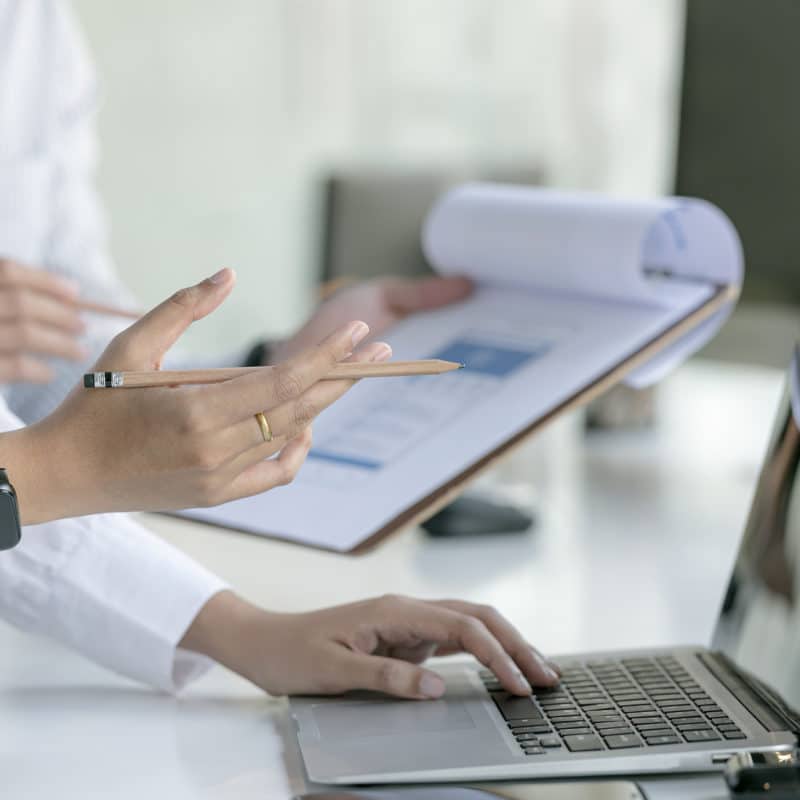 Business continuity is about having a plan to deal with difficult situations, so your organization can continue to function with as little disruption as possible.  It is an organization's ability to ensure operations and core business functions are not severely impacted by a disaster or unplanned incident that take critical systems offline.
A Business Continuity Plan (BCP) is a proactive plan to avoid and mitigate risks associated with a disruption of operations. It details steps to be taken before, during and after an event to maintain the financial and operational viability of an organization. Disaster recovery is a reactive plan for responding after an event, but should be inherently built in to any Business Continuity Plan.
Whether it's a business, public sector organization, or charity, you need to know how you can keep going under any circumstances.  Some of the key areas of continuity concern are:
Crisis Management Plan – provides the key communication mechanisms necessary to ensure employee safety, provide initial information and direction, and organize first steps and ongoing actions.
Disaster Recovery Plan – refers to plans in place to restore essential Information Technology systems and applications that enable critical business processes and functions.
Business Resumption Plans – are specific to each critical business function and contain the steps necessary to enable those respective processes and functions.
Backups and disaster recovery plans can make all the difference if disaster strikes.  WNC can work with you to make sure that your data is properly and securely backed up and that a plan is in place regarding how your business would react in the face of multiple possible failures.  Even though we will join you in hoping that disaster never strikes we will help you plan for the possibility.  With local backups and secure online backups on offer, WNC can ensure that your data will never go missing. Investing in preventative measures and plans instead of reactive responses saves money and time.
Check THIS out, and call us today to find out how we can help get this done together with you to lower your risk and ease your mind.
noun
1. the delivery of computing services over the Internet to offer faster innovation, flexible resources, and economies of scale.
Simply put, the cloud is the Internet—more specifically, it's all of the things you can access remotely over the Internet.  When something is in the cloud, it means it's stored on Internet servers instead of your computer's hard drive or your local Server.
WNC can help set up your cloud structure with the largest vendor providers in the market, including Google Cloud, Microsoft Azure, or Amazon Web Services.
WNC can even help you create your own 'private cloud' for you.
More and more software options are moving to the cloud. While it's not for everyone, more and more infrastructure and software options are moving to the cloud.  WNC can help you understand what this means for you and how your technology needs might change.
Call us today to find out how!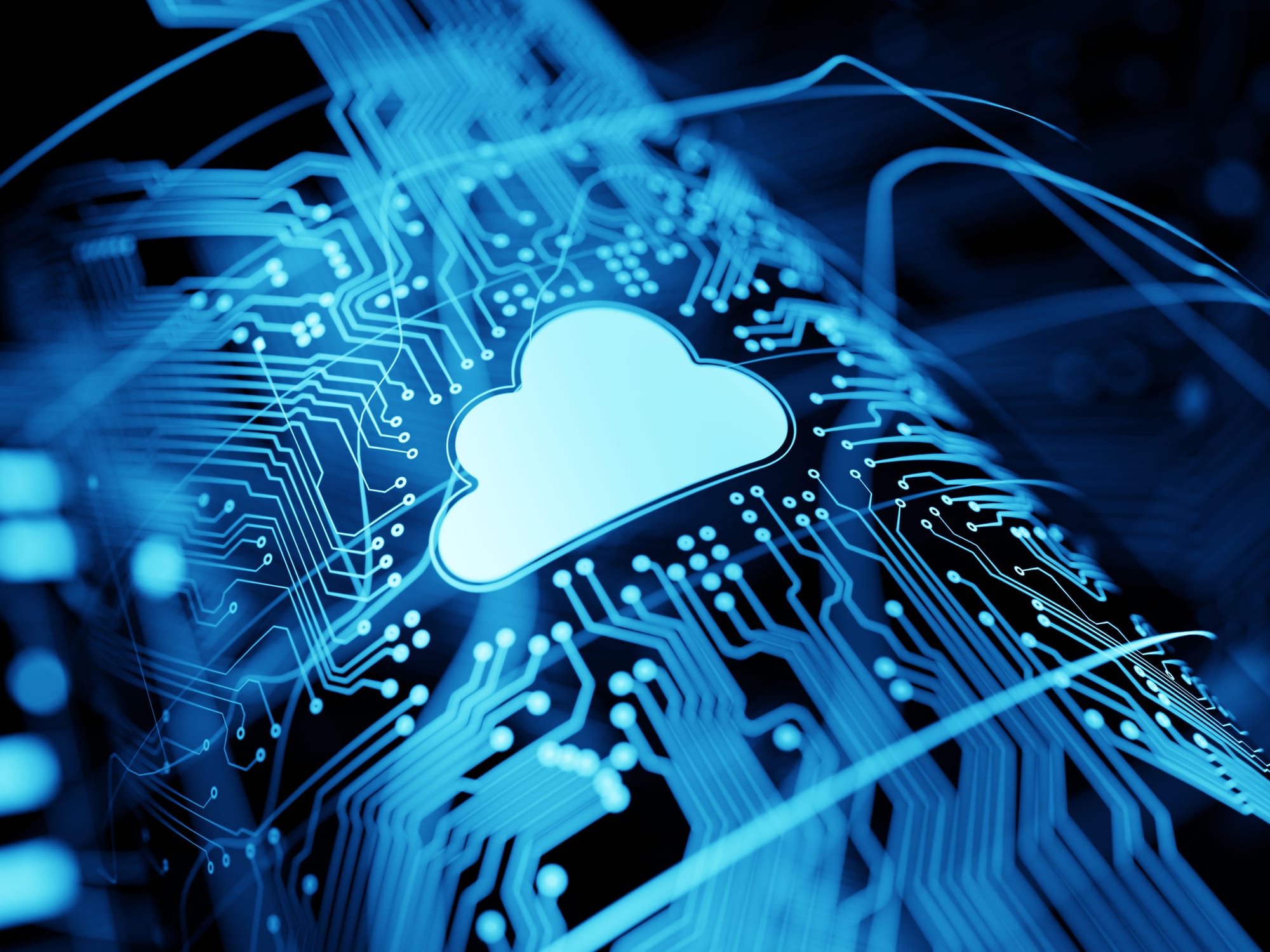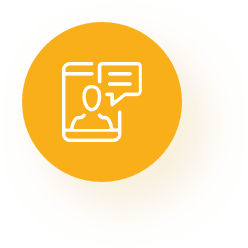 WNC = One Vendor = Total Fulfillment IT & Telephony Services
We want to be your one stop shop for IT and Telephony needs, and we want to do it in the most informed, pleasant, and cost effective way possible to help you reach your goals.  Let us show you how by reaching out to us today and speaking to a real, live, USA-based Certified IT Support Professional from the start.