As we take a break to celebrate Thanksgiving this year, WNC would like to take a moment to express our gratitude for everything we have that has gotten us through this year so far. 2020 has been a challenging year but WNC has remained strong and for that we are thankful.

For our team, who remained steadfast in our commitment to "responsive service and secure, reliable technical solutions for your small business,"® through an everchanging landscape of personal safety and normalcy, we are grateful.
For our customers, who continue to trust in us to provide solutions, to answer questions, to resolve issues, and to improve security and processes, we are grateful.
Though our personal celebrations of Thanksgiving may look smaller and more socially distant this year, our feelings of gratitude for the people who continue to help WNC thrive never wavers.
Thank you and Happy Thanksgiving!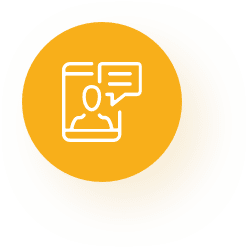 Here at Warrington Network Consultants we are committed to providing the most reliable and cost-effective Information Technology and Telephony solutions to suit your individual needs. We specialize in providing complete information technology solutions for small and medium-sized businesses so you don't have to worry about finding multiple vendors or providers. Whether you're looking for a security company, data company, or Internet and communications consultant, we have them all right here. Contact us today to find out how we can help you monitor and maintain your IT infrastructure.