Congratulations to Intermedia UNITE for being named the Best Business VoIP Provider.
WNC has been a happy user and a proud partner with Intermedia for 10 years. 
Take your business to the next level – with fully integrated unified communications
WNC Intermedia UNITE is a cloud-based unified communications and collaboration platform. It enables users to be more mobile, more productive, more responsive, and to share ideas and content through a single unified system.
Whether in the office or remote, UNITE seamlessly integrates all your communication tools – desktop phones, mobile phones, and computers – into one manageable solution oriented around your business needs and employee workstyles.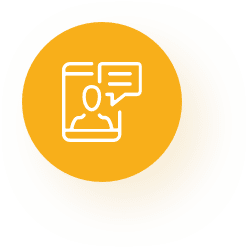 Here at Warrington Network Consultants we are committed to providing the most reliable and cost-effective Information Technology and Telephony solutions to suit your individual needs. We specialize in providing complete information technology solutions for small and medium-sized businesses so you don't have to worry about finding multiple vendors or providers. Whether you're looking for a security company, data company, or Internet and communications consultant, we have them all right here. Contact us today to find out how we can help you monitor and maintain your IT infrastructure.