"Whether you are looking to learn Martial Arts to protect yourself, your family, and your friends, or if you just want to build your character, strength, will, and get in better shape – I highly recommend Sifu Welch and TWE!"
– Mark, CEO of WNC
Our most recent newsletter features a Customer Spotlight of The Welch Experience – the only 15,000 sq ft black, family, and women minority owned stand-alone building dedicated to total wellness (physical and financial) in the state of GA. Located in historic Vine City on the Westside of Atlanta, TWE's mission is to TRAIN (Teach, Research, Apply, Inspire, Nurture) men, women, and youth on the benefits of martial art training for healthy living.
Check out the newsletter for more info, including ways to try a class for yourself, and save money doing so!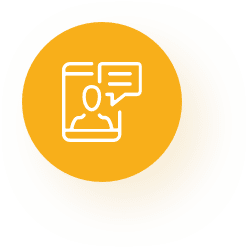 Here at Warrington Network Consultants we are committed to providing the most reliable and cost-effective Information Technology and Telephony solutions to suit your individual needs. We specialize in providing complete information technology solutions for small and medium-sized businesses so you don't have to worry about finding multiple vendors or providers. Whether you're looking for a security company, data company, or Internet and communications consultant, we have them all right here. Contact us today to find out how we can help you monitor and maintain your IT infrastructure.