As you may know from previous communication, last year we piloted a program to run Penetration Tests and Vulnerability Scans against our customers networks. Not only is this best security practice, but it also meets or beats various federal compliance requirements, including HIPAA HITECH and PCI-DSS.
In conjunction with our testing software vendor, we were able to perform these at a fraction of the cost of other testing providers.
Penetration testing, also known as pen testing, security pen testing, and security testing, is a form of ethical hacking. The pen test attempts to pierce the armor of an organization's cyber defenses, checking for exploitable vulnerabilities in networks, web apps, and user security.
Vulnerability scanning is the process of identifying security weaknesses and flaws in systems and software running on them. Security best practice programs rely on assessment to gauge security readiness and minimize risk, and vulnerability scanning is a critical tool in the cybersecurity toolbox.
Reviewable reports are generated by these tests and scans, which we can use to determine if there any gaps, issues, or risks in your network and how best to secure or eliminate them.
We will be expanding this best practice program in 2022 and will be reaching out to each customer individually to schedule these important tests and scans.
As always, please let us know if you have any questions or concerns about this service.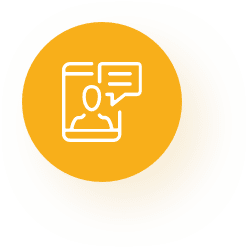 Here at Warrington Network Consultants we are committed to providing the most reliable and cost-effective Information Technology and Telephony solutions to suit your individual needs. We specialize in providing complete information technology solutions for small and medium-sized businesses so you don't have to worry about finding multiple vendors or providers. Whether you're looking for a security company, data company, or Internet and communications consultant, we have them all right here. Contact us today to find out how we can help you monitor and maintain your IT infrastructure.