Under Section 164 308(A)(1)II)(A) of the HIPAA Security Rule, a Risk Analysis is required to identify HIPAA Safeguards for your Practice. An important portion of that is to run Vulnerability Scans and Penetration Tests on your Network and include the information on your yearly Assessments. Over the last year we have piloted a program to take these actions, and are now ready to roll it out to all Customers in a simpler and cheaper way than other security vendors.
As you know, we take Security and Compliance seriously to protect you (and us of course). While we provide all kinds of technology protections for you and your business, unfortunately nothing is 100% effective and malicious actors are almost always a step ahead. Also, we cannot control what one of your employees may do, and we cannot control what your other technology devices and and software vendors do. While we strive to secure your network, computers, and data, we cannot have a full understanding of all of the vulnerabilities until Penetration Testing and Vulnerability Scans are performed. Also, for various compliance requirements like HIPPA HITECH this type of Testing has to be done at least Yearly. It has also been Best IT Practice for many years and can help lower your risk factor. It's even more important now due to various spam, phishing, virus, malware, and ransomware threats that are constantly looking for gaps in your protection.
WNC is prepared to offer this valuable service to you at an incredibly reasonable cost – drastically lower than any other security vendor out there.  Our hope and expectation is that, after we thoroughly review the Reports with you and if any security issues or vulnerabilities are found, then you will ask us to help remediate or resolve them.  
Questions? Call us today! 770.578.5159 option 3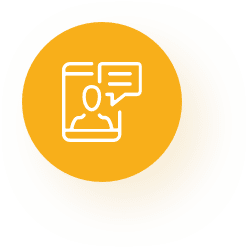 Here at Warrington Network Consultants we are committed to providing the most reliable and cost-effective Information Technology and Telephony solutions to suit your individual needs. We specialize in providing complete information technology solutions for small and medium-sized businesses so you don't have to worry about finding multiple vendors or providers. Whether you're looking for a security company, data company, or Internet and communications consultant, we have them all right here. Contact us today to find out how we can help you monitor and maintain your IT infrastructure.