Today's companies deal in data. So the most obvious reason to develop a comprehensive backup and recovery plan is to protect that essential business asset. It's about more than just protecting against cyberattacks. Understanding the threats to your business is key.
WNC helps protect your network in many ways, from Firewall rules, to security for local machines, to secure local and online backups.
If you hadn't yet heard, Garmin (the company of GPS and fitness tracking) was recently the victim of a major ransomware attack and ended up paying millions of dollars to get their data back.
Don't let this happen to YOUR business!
Call WNC (770.578.5159) to ask us how you are protected and what additional recommended protections exist.
Phishing Schemes – What to Know to Protect YOUR Business
phish·ing /ˈfiSHiNG/ noun
The fraudulent practice of Phishing is a type of social engineering attack often used to steal user data, including login credentials and credit card numbers. It occurs when an attacker, masquerading as a trusted entity, dupes a victim into opening an email, instant message, or text message.
Phishing schemes have evolved into 11 different main approaches used by nefarious people to steal your data, hold your company to ransom, and cause other trouble. With such diversification, it can be hard for a small business owner to keep up. Webroot has published an excellent whitepaper describing the various methods malicious folks use to trick you.
We recommend sharing this with your entire Staff so all recognize and understand the scheme(s) and the risks.
Please call WNC (770.578.5159) for a full security assessment or to find out what other tools and services there are available to further reduce your exposure and risk, and to make you and your entire organization more knowledgeable and comfortable.

It's that time of year again!  HIPAA HITECH Compliance checkups and assessments. 
We will be reaching out to customers in alphabetical order this year to schedule some time to review the assessment from the ADA/GDA, and to fill in as many answers and gaps as possible.
Also, for our new customers that have come onboard in the last year, we will be scheduling to perform a Staff Training on various Compliance aspects and responsibilities, helpful information and explanations, necessary policies and documents, and risk management for your Practice or Healthcare Organization.
Note to customers whose Staff Training may have been a few years ago: If you have had staff turnover since your last HIPAA Training, it may be a good time for your new staff to get on the same page regarding compliance requirements and responsibilities.
As always, please let us know if you have any questions or concerns. We look forward to scheduling and helping you all with this prior to December!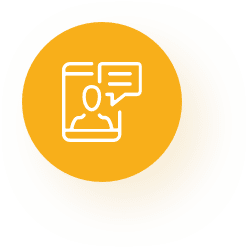 Here at Warrington Network Consultants we are committed to providing the most reliable and cost-effective Information Technology and Telephony solutions to suit your individual needs. We specialize in providing complete information technology solutions for small and medium-sized businesses so you don't have to worry about finding multiple vendors or providers. Whether you're looking for a security company, data company, or Internet and communications consultant, we have them all right here. Contact us today to find out how we can help you monitor and maintain your IT infrastructure.