WNC clients who have been around for a while are probably familiar with the WNC Customer Roadmap Guide that we have created and share with our clients.  
If you are not familiar with this, it contains a lot of information about WNC: how we do business, how we provide certain services, what our commitments to your business are, ways to contact us as well as other vendors you may work with, and even basic troubleshooting steps that might help you avoid calling for support.
It also contains a lot of valuable best practice information regarding Compliance, Security, and Business Continuity/Disaster Recovery. 
We are currently reviewing the Guide for accuracy and will be placing it as a PDF file on everyone's computer desktop in a few weeks so all Users will have a copy to review.  We ask that all Users read it.
We are then going to send Mark around to review it with everyone, and he can answer any questions or concerns that you may have about its contents.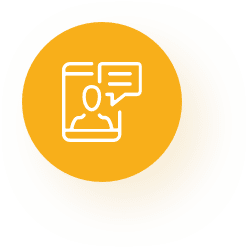 Here at Warrington Network Consultants we are committed to providing the most reliable and cost-effective Information Technology and Telephony solutions to suit your individual needs. We specialize in providing complete information technology solutions for small and medium-sized businesses so you don't have to worry about finding multiple vendors or providers. Whether you're looking for a security company, data company, or Internet and communications consultant, we have them all right here. Contact us today to find out how we can help you monitor and maintain your IT infrastructure.